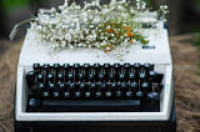 Tracey Anderson
I'm a writer, editor, and researcher with extensive experience working in a variety of industries.
I'm currently doing project and contract work, and I have experience in both agency and corporate environments.
Can I help you? Contact me, and let's talk.
Expertise Over 17 years of writing, editing, and project management experience. In addition, I am the queen of Internet Research! You name it, I can find it.
Skills Writing, Editing, Internet Research, Microsoft Office, SharePoint, Adobe Professional, RFP Management
Location Roswell, GA