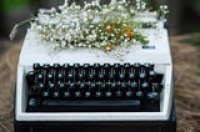 Tracey Anderson
I'm a writer, editor, and researcher with extensive experience working in a variety of industries.
I'm currently doing project and contract work, and I have experience in both agency and corporate environments.
Can I help you? Contact me and let's talk.
Expertise Over 20 years of writing, editing, and project management experience. Industries include technology, supply chain management, engineering, and human resources.
Skills Writing, Editing, Internet Research, Microsoft Office, SharePoint, Adobe Professional, RFP Management
Location Aldan, PA